You may also like

Traveling Sustainably : How To Be A More Sustainable Traveler
Posted by Amirah Ramos
5 Situations Where Having My Own Internet Saved Me While Traveling
Posted by Josh Koerpel

Skyroam's Participation in Air Quality Monitoring in Australia
Posted by Amirah Ramos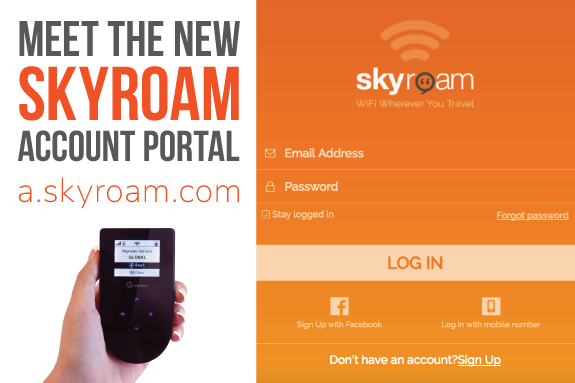 We're excited to announce that a new and improved a.skyroam.com is now available! Starting this week, our consumer account portal will have updated, easy-to-use features for buying global WiFi service, keeping track of purchase and usage history, accessing support, and more! Don't forget, each daypass gives you 24-hours of unlimited WiFi on up to 5 gadgets simultaneously — you can even use it in multiple countries within this period!
Once you register your hotspot on a.skyroam.com using your e-mail and a chosen password, you can log in at any time to manage all aspects your Skyroam experience. Check out these helpful new features!
One-Click Daypass Purchasing
To top off global WiFi service, log into your account (now a required step for improved security), choose a daypass package, click 'BUY NOW," and enter payment information. With the new option of storing and removing credit card information, buying service is faster and simpler than ever! You can also view your daypass balance immediately upon logging into your account.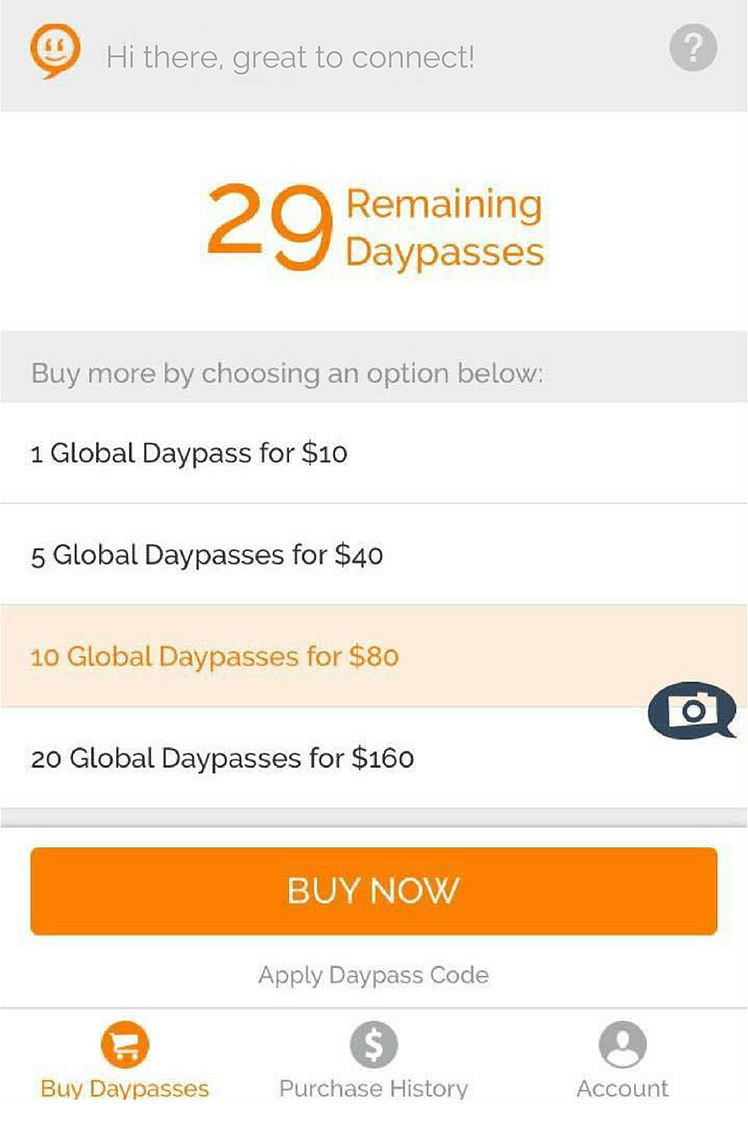 Updated Design
The new Skyroam account portal has been completely redesigned with an intuitive and modern user interface. Unlimited global WiFi has never been so easy or looked this good! 
E-mail Receipts
The new portal allows you to generate receipts on-demand for business expensing or any other reason. Simply click the 'Purchase History' button at the bottom of the portal page, select a transaction (or multiple transactions), and click 'E-mail Receipt.'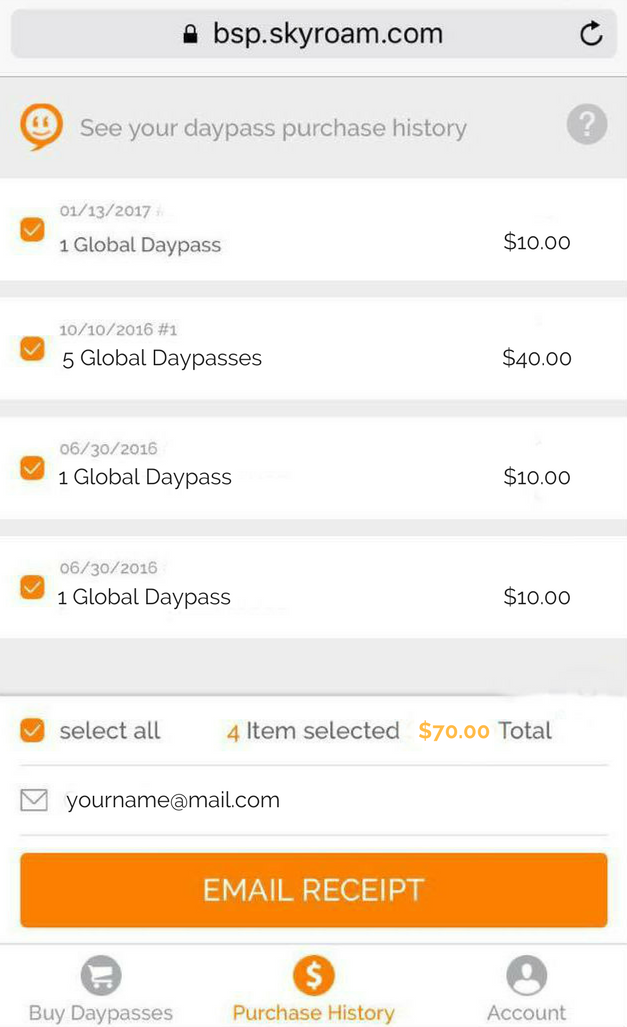 Easy Access To Customer Support Portal
Get support when you need it the most! Using the '?' button at the top of every page, you can access the Skyroam support portal for quick and easy assistance for any issues you may be experiencing. 
Keeping yourself equipped with global WiFi service has never been easier! Check out the account portal now and see for yourself!
To learn more about Skyroam Global Hotspot, or to buy or rent one for your next trip, click here.