You may also like

Traveling Sustainably : How To Be A More Sustainable Traveler
Posted by Amirah Ramos
5 Situations Where Having My Own Internet Saved Me While Traveling
Posted by Josh Koerpel

Skyroam's Participation in Air Quality Monitoring in Australia
Posted by Amirah Ramos
Join the new Skyroam Rewards Program today and start earning points towards free WiFi, Skyroam merchandise, and VIP perks. It's just our way to say thanks for Skyroaming! Sign-up free today at www.skyroam.com/rewards.
Earning Points is Quick and Easy
There are many ways to earn points! To help get you started, you will earn 25 points simply by signing up and joining the Skyroam Rewards program. After that, points can be earned when you purchase products or WiFi service on Skyroam.com, in the Solis WiFi App, or the portal (a.skyroam.com). You can also earn points for following @myskyroam on social media too!
Points are valid for 12 months, so if you take no actions to either earn or spend points for 12 months, they will expire. If they expire, your point balance will return to 0.
You just need 50 points to start redeeming for rewards! To view your current points balance, simply select the "Login" link at the top of our homepage, scroll to "Rewards Login" and enter the email and password associated with your account. Your points balance will populate after logging in and can also be viewed on the right-hand of the checkout page.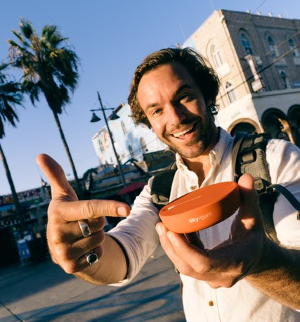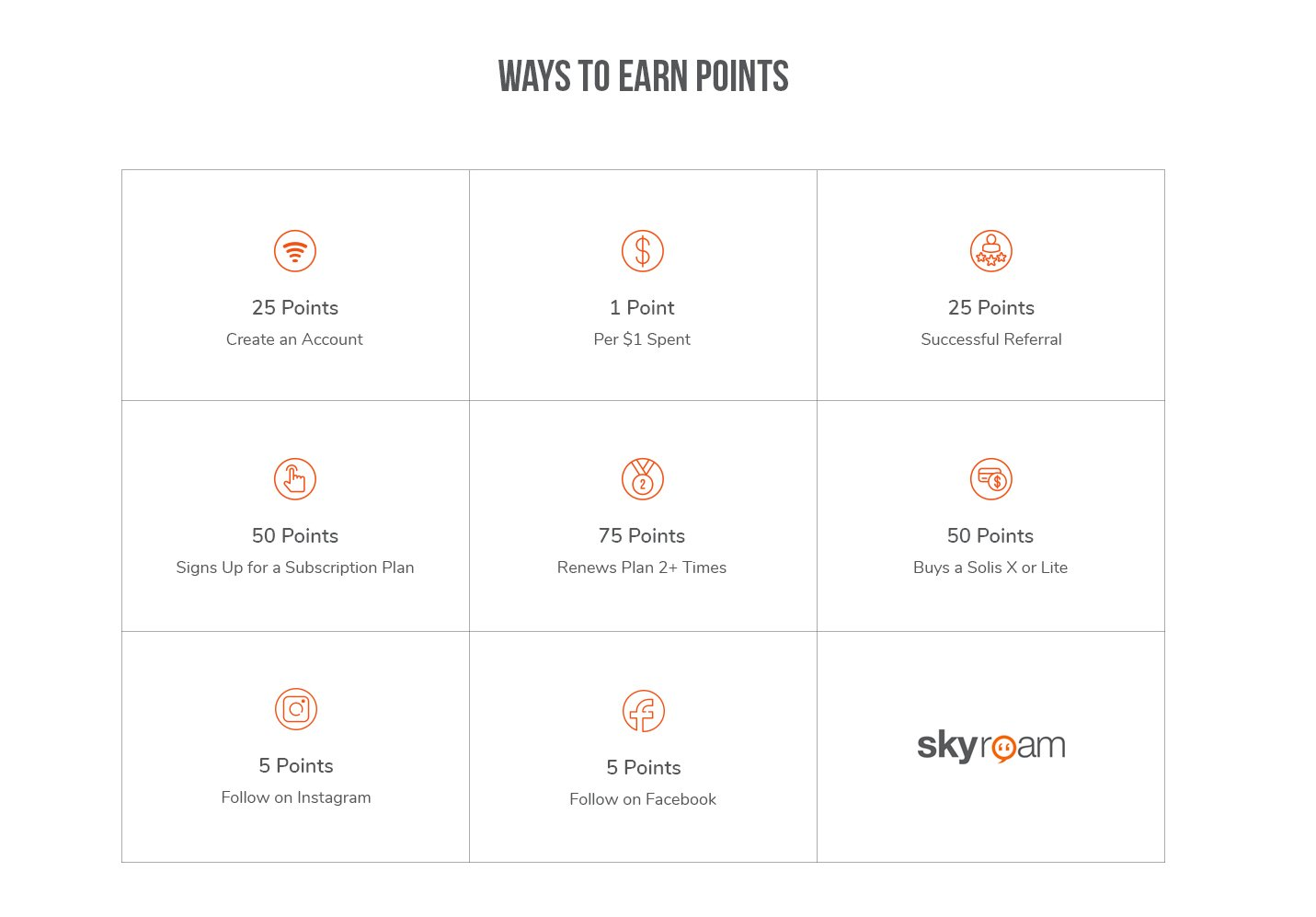 So You Wanna be a VIP
As you earn points, you will be automatically enrolled into one of our VIP Tiers. The first tier is Orange, which you can enter with just 30 points to start! As you earn more points during the year, you can qualify for the Gold Tier at 300 points, and the Platinum Tier with 600 points. Each tier comes with additional benefits for you – including points multiplier, early access to sales, and exclusive offers from Skyroam partners.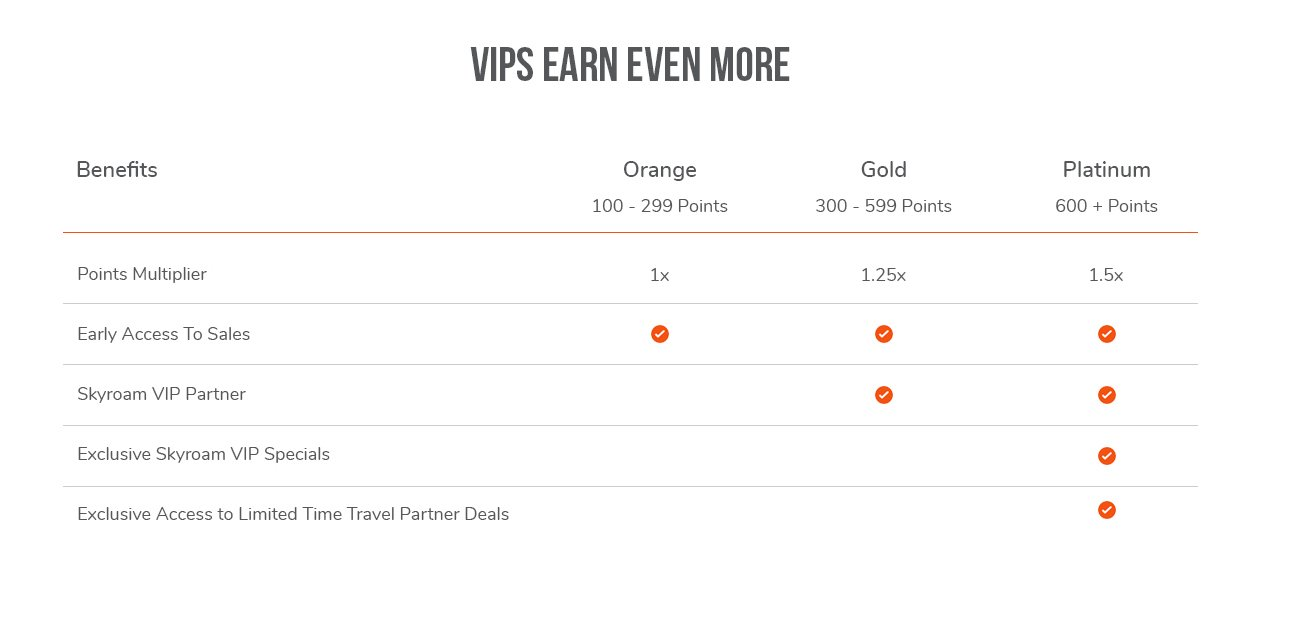 Ready to Get Rewarded?
Join Skyroam Rewards today and earn your first 25 points! www.skyroam.com/rewards. Signing-up is free & easy, and you don't have to be a Skyroam customer yet to join. If you want to learn more, visit our FAQ page here for all the details, terms & conditions.